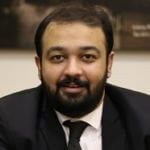 llB (UK)
LLM Indiana University (USA)
Mr. Hamza Khan is managing partner of Hamza and Hamza Law Associates. He has done his LLB from Northumbria University UK and LLM from Indiana University USA. A focused problem-solver, Mr. Hamza aggressively tackles the challenges presented by each case. In his 10 years of practice, he has represented many clients in family, tax, administrative & criminal investigations and proceedings.
Mr. Hamza also has special interest in constitutional matters particulary human rights. He has successfully filed several public interest litigations in Constitutional Courts of Pakistan to challenge acts of government that are in violation of the fundamental rights of people.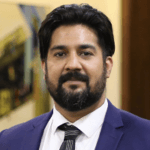 LLB (HONS)
LLM Northumbria University (UK)
Mr. Hamza Humayun has done his LLM from Northumbria University (UK). He is an expert litigant lawyer and has successfully dealt with several high-profile cases in the domain of Family disputes, Property disputes, Taxation, Labor Law, and corporate disputes amongst others. In addition to his professional pursuit, he is also part of the teaching faculty at the University of Lahore.
Mr. Hamza Hamayun has more than 15 years of experience in litigation. He is actively involved in raising awareness among the public about their legal rights. For this reason, he is also famous on media screens and other media platforms.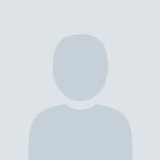 Hassan Rai
Business Owner
Hamza and Hamza is undoubtedly the best law firm in Lahore. I had never imagined anyone could manage my business issues, taxes and property matters so smoothly and timely.

Bushra Khan
Housewife
I cannot thank Hamza and Hamza enough of their professional legal support in my family case. They are the best civil & family lawyers. I am saying this after consulting a dozen legal service providers in Lahore.

Some of the repeated queries we receive from single mothers are detailed as follow: Whether…
In Pakistan, there are several types of companies, these include: Private Limited Company: This is…
How to file Income Tax Returns for Freelancers in Pakistan? Income Tax Return filing in…
HOW TO GET YOUR NAME REMOVED FROM EXIT CONTROL LIST (ECL) IN PAKISTAN Every Citizen…
CHILD CUSTODY AGREEMENTS IN PAKISTAN One of main dispute that array from separation or…
Some of the repeated queries we receive from single mothers are detailed as follow: Whether…
In Pakistan, there are several types of companies, these include: Private Limited Company: This is…
How to file Income Tax Returns for Freelancers in Pakistan? Income Tax Return filing in…
HOW TO GET YOUR NAME REMOVED FROM EXIT CONTROL LIST (ECL) IN PAKISTAN Every Citizen…
CHILD CUSTODY AGREEMENTS IN PAKISTAN One of main dispute that array from separation or…