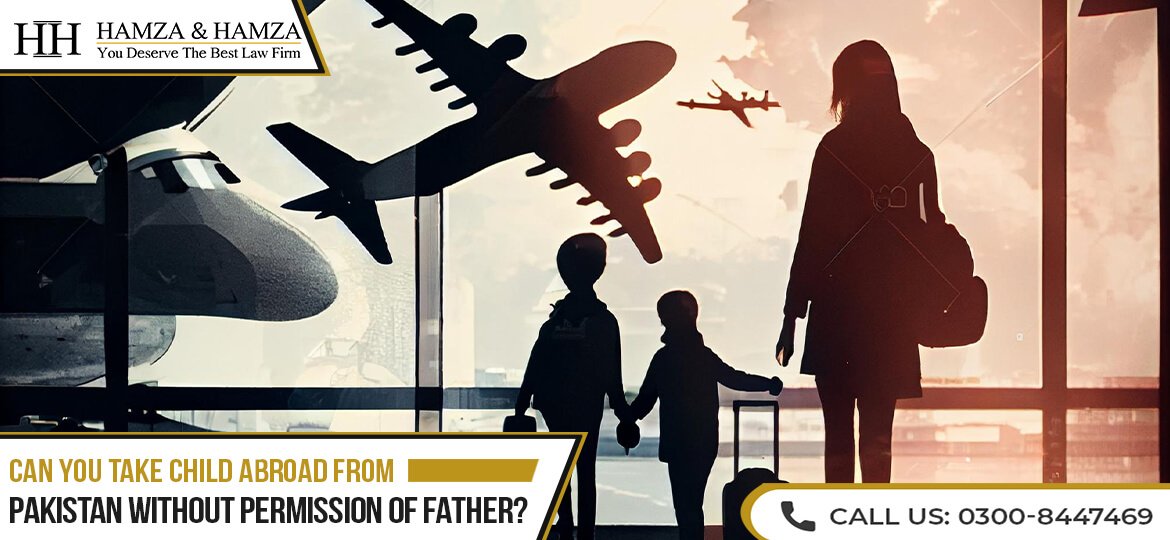 Some of the repeated queries we receive from single mothers are detailed as follow:
Whether single mother can plan a trip outside Pakistan with minor without permission of father?
Whether minor is permitted to travel with single mother without guardianship?
What if father does not permit mother to take minor abroad?
Whether father can stop mother from taking minor outside Pakistan?
As single mother do I need permission from court to take minor abroad?
In this article we will discuss the prevalent law and process through which mother can travel outside Pakistan with minor easily and in speedy fashion. Following a separation or divorce, it is possible for mother to take minor abroad. For achieving this goal, it is mandatory for mother to obtain Guardianship Certificate from the Court of Law upon separation or divorce. It is normally seen that separation or divorce give rise to child dispute. Most of the time it is mother who retains the custody of the minor as a result of mutual resolve or amicable arrangement. No matter if such arrangement is a result of mutual understanding or is resulted because husband is not taking interest in the minor, mother do not become legally vested with parental responsibility of minor and therefore, not only her request to issue passport of minor is turned down but her visa application is also refused to be entertained.
Parental responsibility of minor during the course of routine is deemed to be with father as he is legal guardian of the minor. It is for this reason that minor cannot travel outside Pakistan or get issued passport for minor. However, where separation or divorce is in place, mother is required to apply for parental responsibility of minor in shape of guardianship from the court of law.
Can a minor be allowed to travel abroad on permission of father?
Only where marriage is in place, permission of father should be enough to get issued passport of minor. Normally in such cases both father and mother accompany minor while applying for Passport or birth certificate of minor. Similarly, for visa process, written permission from father can suffice the requirement of embassy.
As soon as difficulty in marriage arise or divorce is effected, it is only the court of law that can allow permission to single mother to travel abroad with minor. In such case, single mother cannot even obtain Birth Certificate or Passport of minor from NADRA or Passport office.
Documents required to obtain Guardian Certificate from Court of law?
Section 19 of the Guardian and Ward Act, 1890, empowers father to retain guardianship of minor but this rule is not absolute. We have helped several mothers to attain guardianship through legal process in shortest span of time in smooth fashion without any hassle or inconvenience. Following are documents required to obtain guardianship certificate from court of law:
Marriage /Nikahnama Proof
CNIC of mother
Birth Certificate or identity documents of minor
School Challan or receipt of expenses pertaining to upbringing of minor
Documents in each case can vary depending on facts and circumstances of each case.
How to obtain Permission to Travel Abroad with Minor?
Issuance of Guardianship of minor in favor of mother is a proof of transfer of parental responsibility in favor of mother. As soon as Guardianship certificate is issued, mother is required to apply in court to allow her permission to take minor abroad. It is important for mother to state facts strictly in line with requirement of embassy. No matter if mother wishes to travel abroad with minor for short trip or has planned to permanently to take minor abroad, our expert legal team can obtain permission from the court in no time.
You need not to worry if you are a single parent and are desirous to obtaining guardianship or permission for taking minor abroad. Call us now to schedule an appointment with our expert family lawyers.