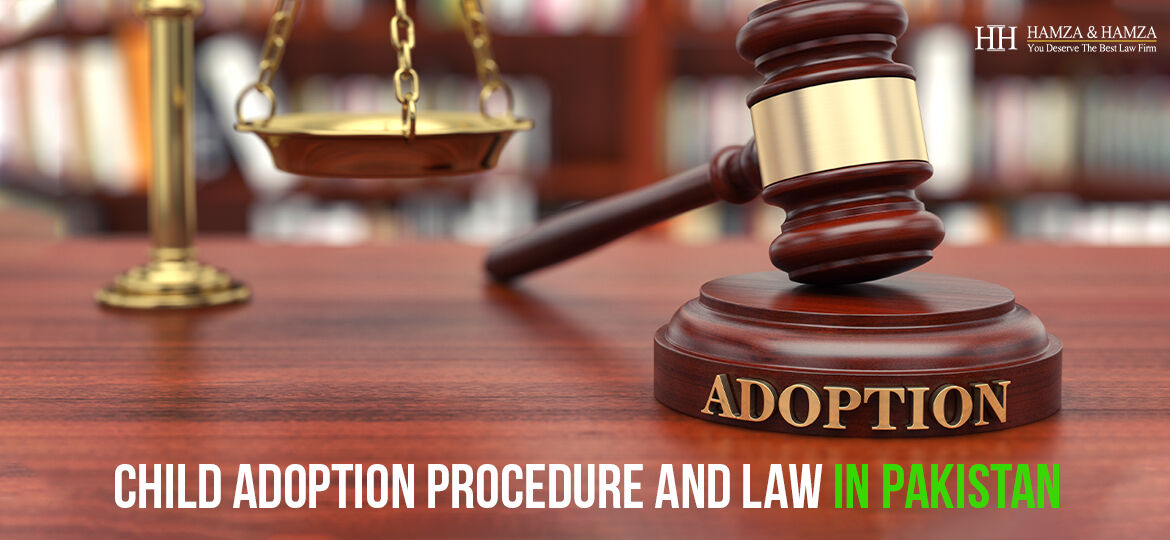 How to adopt child legally in Pakistan?
There is no specific law regarding the adoption of a child in Pakistan. Generally mere oral consent is taken from real parents of child which is not enough for the purpose of lawful custody of adopted child as more often such adoption is followed by false complaints of kidnapping or litigation initiated by real parents who have changed their mind and want their child back. No matter if you are adopting a child from your relatives or strangers it is recommended to follow the proper procedure to avoid any future trouble or inconvenience. We at Hamza and Hamza Law Associates have decade long experience in child adoption matters. We have strategized a most simple and convenient process by which child adoption can be registered in court. No matter if you want to stay with your adopted child in Pakistan or want to travel with him abroad, our long tested and tried legal strategy has helped several abundant adopted parents to live with their adopted child without the fear of him/her being later taken away by his/her real parents.
As discussed earlier, there is no law under Pakistan which prescribes the procedure of child adoption In Pakistan. Following are the detail steps to our time tested strategy that can help you register child adoption in Courts of Pakistan and protect your interest in child:
STEP 1: Report from reputable Specialist regarding health of child
Before registering a contract it is important that a complete check-up and examination of a minor be done by some reputable pediatric specialist and a medical report be issued to show the perfect health of the minor.
STEP 2: Prepare Child Adoption Contract
Like every other contract, it is important that the adoption contract must show offer and acceptance:
The contract must include detailed particulars of the Child, real parents, and adopting parents. Residence at which the adopted child shall live with adopted parents.
The contract must detail the reasons for handing over the child to adopted parents by real parents.
The contract must also clearly define the unconditional right of adopted parents to retain the custody of the adopted child.

Expert lawyers at Hamza and Hamza Law Associates are the best Family lawyers in Lahore. We have extensive experience in drafting the Child Adoption Contract to cater to your need. We offer you maximum protection to avoid any future attempts by real parents to cancel the adoption. Each Adoption contract is drafted while keeping into consideration your needs, facts, and circumstances.
Step 3: Obtain Guardianship Certificate From Court
Upon execution of the child adoption contract, adopted parents are required to appear before the guardian court for the purpose of getting declared as guardians of the minor. In this regard, the petition is filed wherein the court notice the real parents to make a statement in the court.
Upon hearing both the parties and submission of documentary evidence in court, a guardian certificate is issued by the court in favor of the adopted child. In the entire process, we ensure that you do not have to appear in court unnecessarily. You will only have to appear once with the adopted child before the court and we take care of the entire procedure on your behalf.
Step 4: Planning To Travel Abroad With Child
If adopted parents wish to travel abroad with the adopted child, formal approval will be required to be obtained from the court. It is important to understand that approval for taking the adopted child outside the territorial jurisdiction of the court requires formal permission, which can only be sought after the guardianship certificate is obtained by you.
Application seeking permission to travel abroad is to sough from court wherein the court after examining the reason of travel allows the permission to child to travel abroad.
We at Hamza and Hamza Law Associates have not only made the process of child adoption simpler, safer and convenient for adopted parents. You no longer need to fear from real parents attempting to cancel adoption. For consultation feel free to contact us and we shall take care of the entire procedure.