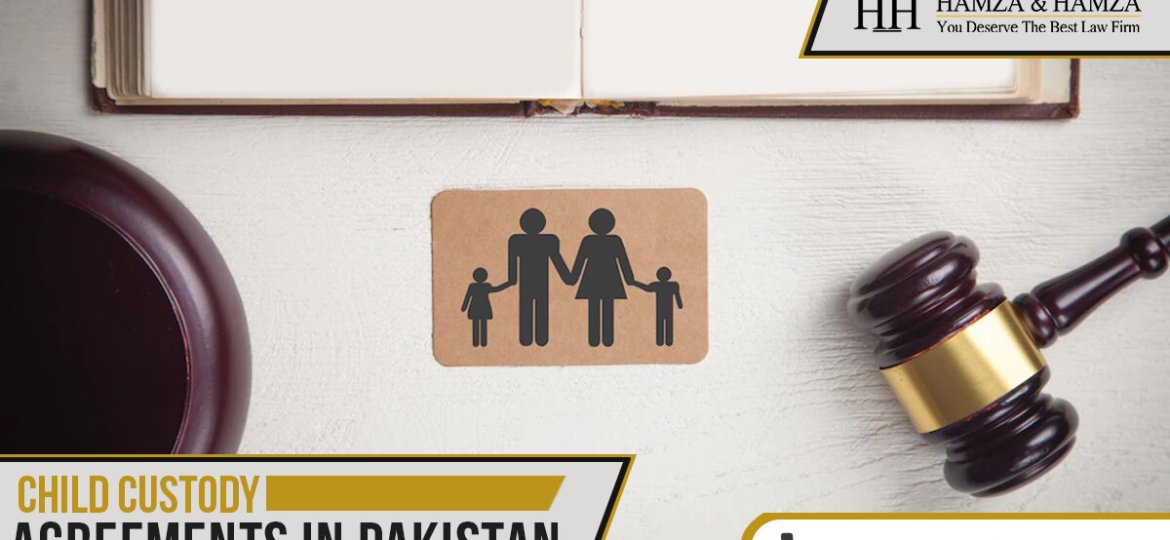 CHILD CUSTODY AGREEMENTS IN PAKISTAN
One of main dispute that array from separation or divorce is the custody of minor child. In most of separations or divorces, parents enter into agreement by which either one parent agree to hand over custody of minor to other parent or in some case my mutual agreement parents agree on having joint custody. However, due to the fact that such arrangement is kept oral and no written agreement is executed, one parent take leverage over the other by snatching the minor at belated stage. It is also witnessed in many cases that one parent take minor to unknown location or travel abroad with minor without permission and consent of other parent.
It is for this reason that Child Custody Agreement plays a significant role to protect and safe guard interest of parent who manage to take or retain custody of minor upon separation or divorce. It also plays an important role after divorce parenting.
It is strongly advised to enter into a written agreement upon separation or divorce for all future purposes and references. Some of the main concerning areas for the purpose of the Child Custody Agreement are following:
Who shall retain custody of minor where one parent has agreed to allow the other to keep custody of the minor?
District in which the minor shall reside with custodial parent.
Whether custodial parent can take minor abroad or outside district without permission of non-custodial parent.
Whether any right if visitation is given to non-custodial parent. If so, it should be detailed.
Whether any maintenance is fixed for minor payable per month by non-custodial parent (father)?
If maintenance is agreed to be paid by non-custodial parent (father), whether same is payable in bank account? Provide details
Decision regarding education, health and religion of minor to be taken by custodial parent or both? Consequence of default to be also provided.
The Child Custody Agreement must be chalked out based on changing need of the minor. In most of the case it is seen that Child Custody Agreement are drafted merely considering the present circumstances of minor which gravely affect the minor in future. Main focus is rather advanced to protect the interest of parents which render the Child Custody Agreement ineffective before the Court, at belated stage as such agreement do not show best welfare of the minora and are thus declared void or redundant.
Terms and conditions of the Child Custody Agreement vary from case to case. Expert Child Custody Lawyers at Hamza and Hamza Law Associates, after analyzing the facts of each case, draft the most effective Child Custody Agreement to safe guard the interest of the minor. Feel free to contact us for consultation.