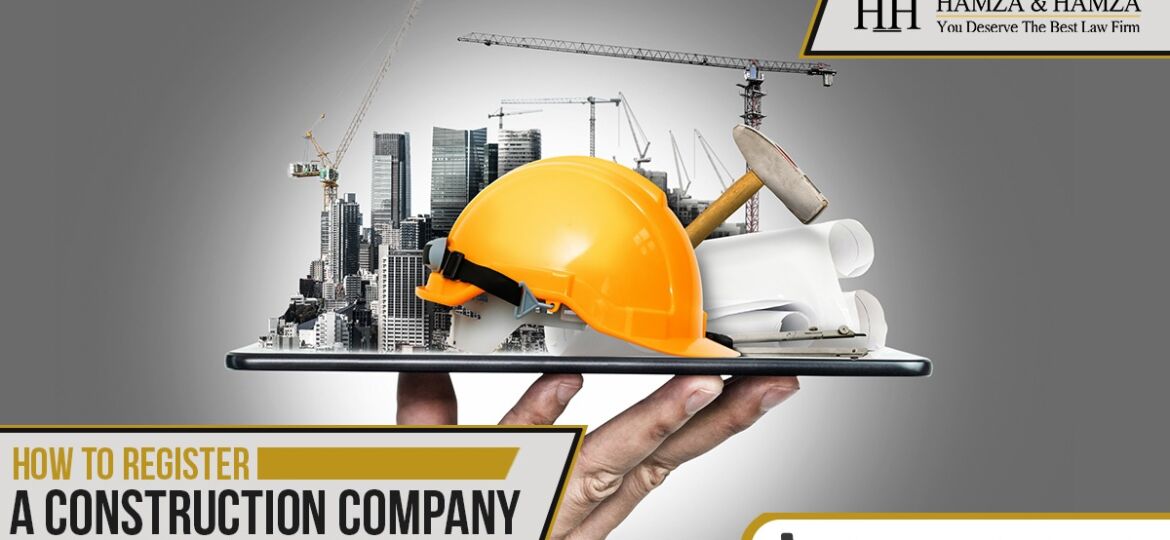 Real Estate and Construction is one of the most viable and productive business in Pakistan. Urbanization has triggered growth in not only sale and purchase of land, plots and houses but also rapid growth is seen in development of residential and commercial societies, construction of houses and buildings in Lahore and other major cities around Pakistan. Government of Pakistan considering the potential in this sector recently allowed important tax benefits and exemptions to persons engaged or willing to get engaged in this sector vide Finance Act 2019. Government of Pakistan has promised not to question the income or investment of persons engaged in construction and sale of residential houses subject to certain limitations. Similarly, Developers and builders has been given serious tax benefits on development of societies and buildings. Sale, purchase, ownership and lease of all kinds of properties is governed by different sets of laws in Pakistan as follow:
The Registration Act 1908
The Land Revenue Act 1967
Transfer of Property Act 1882
Real Estate Agents Registration in Lahore, Pakistan
In Pakistan and more specifically in Punjab, people dealing with real estate issues are known as Property dealers or Real Estate Agents. They charge commission from seller and purchaser for providing services. Property dealers or Estate Agents in Pakistan are required to be registered under the following law with the Punjab Excise and Taxation Department.
Punjab Real Estate Agents and Motor Vehicle Dealers (Regulation of Business) Ordinance 1980.
Estate Agent can either register as Proprietor Concern, Partnership Firm, Private Limited Company or a Limited Liability Partnership. After getting registered Real estate is also required to be registered with Federal Board of Revenue.
Construction Company Registration in Lahore, Pakistan
The construction company in Pakistan is regulated by different set so laws. It is required by law that for the purpose of registering a construction company, construction or operator approved by Pakistan Engineering Council must be offered Directorship in the company. Construction Company Registration process in Pakistan is divided into three parts:
Registration of Company with the Securities and Exchange Commission of Pakistan (SECP)
Registration with the Federal Board of Revenue (FBR)
Registration with the Pakistan Engineering Council (PEC)
Different requirements are to be meted out at each stage. As reiterated above, Construction Company is required to be registered with the Securities and Exchange Commission of Pakistan. Application for registration of company must be accompanied by license of engineers duly issued by PEC, taking part as director in the company. As a second step you have to register your company with the Federal Board of Revenue and apply for the Business National Tax Number (NTN). Before you apply for Business NTN it is required that each director in company must possess individual NTN as well. Once you have fulfilled these requirements, you will be required to register the company with Pakistan Engineering Council before starting to work as contractor.
The company registration process of Construction Business is similar to the registration of other companies incorporated in Lahore, Pakistan as a Private Limited Company. To know the procedure for registration of company click on the link How to Register a Private Limited Company in Pakistan?
Recent Incentives given to Construction Industry by Government of Pakistan
Government of Pakistan announced a Special Relief package for the construction Sector giving a status of Industry in Pakistan. Main points of this package are as under;
Construction Industry Development Board set up to support the Construction Sector.
Subsidy of Rs.30 Billion granted to Naya Pakistan Housing Scheme.
Individuals and Companies investing in the construction sector will not be asked about their source of income.
Construction in Naya Pakistan Housing Scheme will get tax exemptions upto 90%.
Withholding tax on all construction-related material has been waived off except cement and steel/iron.
The tax rate will be fixed for the construction sector, and constructors will be charged tax per square foot or square yard.
There will be no Capital Gain Tax on the sale of houses.
REGISTRATION WITH THE FEDERAL BOARD OF REVENUE
After company is registered it is required to be further registered with FBR but in a recent development business NTN is automatically issued upon registration of company by SECP. This means no further documentation is required for purpose of registration with FBR.
REGISTRATION WITH THE PAKISTAN ENGINEERING COUNCIL
The Pakistan Engineering Council also referred to as PEC is regulator body established under Pakistan Engineering Council Act, 1976. It is the primary professional body that regulates the profession of engineering in the country. The main functions the council include registration of engineers and constructors in Pakistan along with accreditation of engineering programs offered by higher education institutes and universities in Pakistan.
Laws of Pakistan required mandatory registration for construction company in Pakistan with PEC. Without this registration company cannot take part in Governmental project pertaining to construction in Pakistan.
According to Recent PEC policy given in year 2017 there are eight different registration categories for constructors and operators, namely C-A, C-B, C-1, C-2, C-3, C-4, C-5 and C-6. The Central Enrolment Committee (CEC) of PEC processes and approves the licensing of new companies that fall under C-A, C-B, C-1, C-2, C-3 and C-4. Meanwhile, processes the registration of C-5 and C-6 companies by Regional Enrolment Committee (REC). Needless to state that categories aforegoing differ on the basis of a company's worth, the number of engineers and their experience. Registration fee for each category is different and increases with each category.
List of Documents required for registration with Pakistan Engineering Council (PEC)
Following is the List of Documents required at the time of Registration Application submission in the Pakistan Engineering Council.
Fill Registration Application form
Copies of CNIC of all directors (in case of Company), partners (in case of Firm).
Original fee payment voucher
The bank statement for last Financial year or Audited Financial Statement/Accounts certified by a Chartered Accountant in Pakistan
Copy of NTN Certificate (Company/Firm/Proprietorship)
List of machinery and equipment construction company, if any owned
Contract or agreement with the machinery supplier, if any
Organizational Chart of the Company/ Firm duly signed by the CEO/Managing Partner.
Notarized certificate of Sole proprietorship; or
Notarized Copy of Form C and Partnership deed; or
Form-A, Form-29, Certificate of incorporation and Memorandum and Articles of Association (in case of Company)
Undertaking from CEO/directors/partners/proprietor on stamp paper of Rs. 100