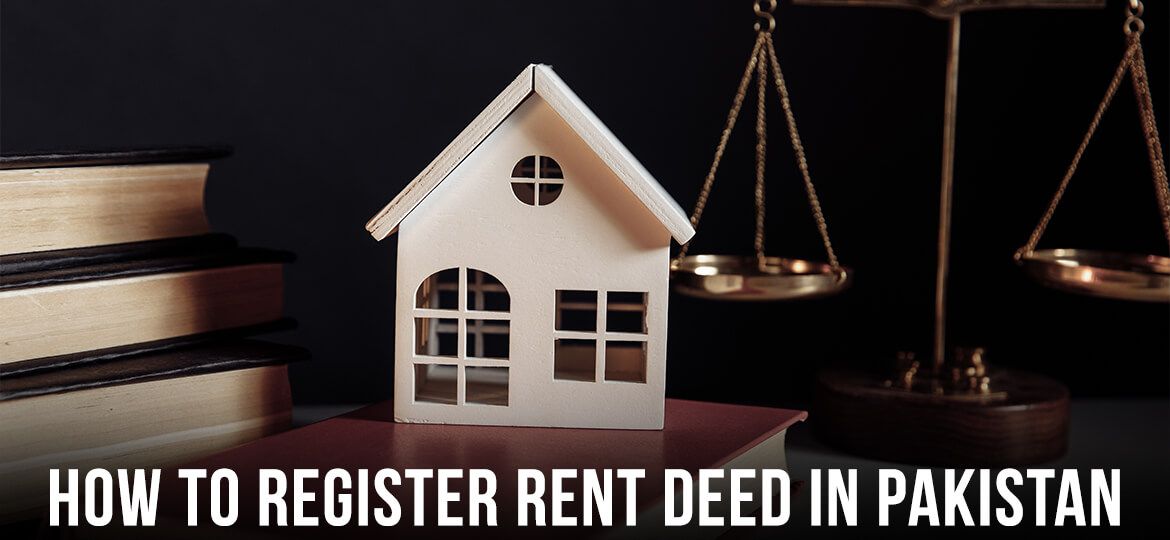 HOW TO REGISTER RENT DEED IN PAKISTAN
In Pakistan, ever person offering his immovable property for temporary occupation/let out to tenant is required to execute a tenancy agreement (also commonly known as "Rent Deed"). Rents laws are covered under provincial domain. This means that provincial government makes law pertaining to rent matters. In Punjab, Government of Punjab has promulgated THE PUNJAB RENTAL PREMISES ACT 2009, which cover and regulate all the affairs pertaining to rent.
Rent Deed must be in writing and must be registered?
Section 5 of THE PUNJAB RENTAL PREMISES ACT 2009 provide that ever Rent/tenancy agreement must be in writing and must be registered with Rent Registrar under the Registration Act, 1908 and must cover stamp duty as required under the Stamp Act, 1899. The Rent Registrar accordingly enters the particulars of rent/tenancy in a register, affix his official seal on the tenancy agreement, retain a copy thereof and return the original tenancy agreement to the landlord upon its registration. A tenancy agreement entered in the office of a Rent Registrar or a certified copy thereof shall be a proof of the relationship of landlord and tenant. Any agreement which may be executed between the landlord and the tenant in respect of the premises shall be presented before the Rent Registrar in mandatory manner.
What are particular required to be described in the Rent Agreement?
Rent Agreement or Tenancy Agreement for the purpose of registration must contain all necessary particulars of Landlord and Tenancy amongst others. Particulars which are necessary required to be detailed in the Rent Agreement are:
description of the premises;
period of the tenancy;
rate of rent, rate of enhancement, due date and mode of payment of rent;
particulars of the bank account of the landlord, if the rent is to be paid through a bank;
the purpose for which the premises is let out i.e residential or commercial;
amount of advance rent, security etc. if any.
Who is Rent Controller?
Rent Controller is a Sub-Registrar of the area in which property is located. Sub-Registrar registers Rent Agreement under Section 17(d) of the Registration Act, 1908 and Section 107 of the Transfer of Property Act, 1882
What happens when Rent Deed or Tenancy Agreement is not registered?
Any dispute in relation to Rent is adjudicated by Rent Tribunal which is a special court for the purpose to decide rent related disputes. Section 9 of the Punjab Rental Premises Act 2009 clearly provide that no application in relation to rent agreement shall be shall be entertained unless the rent agreement or tenancy agreement is registered with Rent Controller. If application is brought by Tenant his application will not be entertained unless he deposits 5% of annual rent in Government Treasury. If application is brought by Landlord, he will be required to deposit 10% of annual rent with Governmental Treasury without which his application will be rejected.
We being the best law firm in Pakistan, have decade long experience in dealing with Rent matters. We provide all sorts of legal services in Rent matters including but not limited to drafting and registering of Rent Deed. You do not have to worry about the hectic procedure of registration and you will not have to personally appear before the Rent Controller. Our team of expert Property lawyers in Lahore will have the documents signed and executed from you at your doorstep and register your rent with Rent Controller within no time.