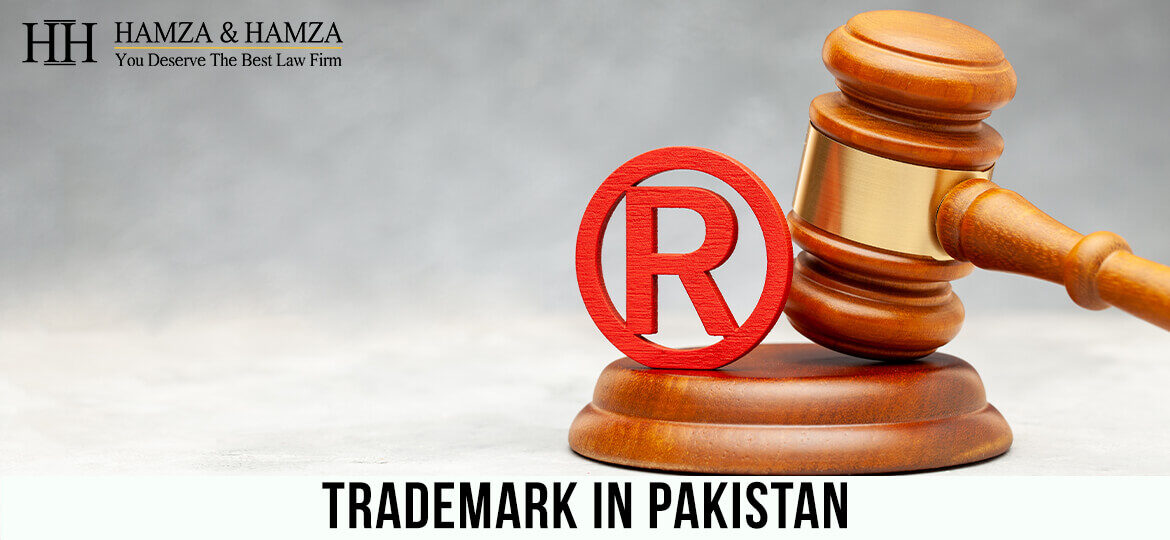 What Is The Law To Govern Trademarks In Pakistan?
Trademarks are regulated under the Trade Marks Ordinance 2001 and the Trademarks Rules 2004, which superseded the Trade Marks Act 1940. The scope of the prevailing law is to regulate the registration and all kinds of disputes pertaining to Trademarks, including their infringement and violations.
What Are The Different International Trademark Treaties Signed By Pakistan?
Pakistan has signed several international treaties for the enforcement of rights of local and foreign proprietors of different Trademark including:
The Convention Establishing the World Intellectual Property Organization;
The Paris Convention for the Protection of Industrial Property 1883 (Paris Convention);
The Agreement establishing the World Trade Organization (WTO).
The Agreement on Trade-Related Aspects of Intellectual Property Rights (TRIPS); and
Madrid Agreement since February 2021 to centrally administer trademark regulations
What Government Department Regulate Trademark Disputes And Affairs In Pakistan?
The government of Pakistan established The Intellectual Property Organization (IPO) by promulgating the Intellectual Property Organization Act 2012, which regulates and administers the registration of all kinds of trademarks in Pakistan.
Who Can Apply For Registration Of Trademark With IPO In Pakistan?
Anyone or more individuals jointly or legal entity can apply for registration of Trademark in Pakistan. Through the registration of Trademark with IPO, the owner or proprietor has exclusive right to use the mark.
Registration of Trademark can be sought in any case where you are either using the trademark or you intend to you a Trade Mark in future.
When Trademark May Not Be Registered Or Be Refused To Be Registered By IPO Pakistan?
Trademarks sought to be registered must be in consonance with the provisions of the Trade Marks Ordinance 2001. Some of the grounds provided in the law according to which Trade Mark may be refused to be registered are as follow:
Trade Mark sought to be registered lacks uniqueness and is similar and identical to some already registered Trade Mark;
Trade Mark is devoid of distinctive character;
Trade Mark which exclusively consist of mark to identify a place, services, goods, quality, quantity etc;
Trade Mark which has a scandalous design;
Trade Mark which is against any prevailing law, religious sentiments or morality;
Any Trade Mark which is declared illegal by process of law and declaration of the court.
What Are The Legal Rights Of Proprietor Or Owner Of Registered Trademark In Pakistan?
Registered proprietor or owner is offered exclusive right to enjoy and use the trademark upon registration. A registered owner or proprietor can initiate an action for infringement, passing off and unfair competition against any person who attempts or breaches the right of the registered owner or proprietor.
What Are The Rights Of the Owner Or Proprietor Of the Unregistered Trade Mark In Pakistan?
The proprietor or owner of an unregistered trademark, cannot initiate an action of infringement or register a criminal complaint against the owner of a deceptive trademark but can proceed to initiate action for passing off in respect of registered as well as unregistered trademarks. In such case, owner or proprietor of unregistered Trade Mark will be required to prove in court misrepresentation, deception or confusion, whether intentional or not, by some person to lead the public to believe that goods or services are of owner or proprietor of unregistered Trade Mark.
Can A Foreign Trade Mark Be Offered Protection In Pakistan Even Though It Is Not Registered With IPO Pakistan?
Yes, foreign trademarks are also offered statutory protection in Pakistan. A recent example is of Starbucks famous logo which was being used by a local restaurant in Pakistan and heavily fined for breach of the famous trademark. It is noteworthy that any famous foreign trademark has been offered protection in Pakistan not merely under the Trade Mark Ordinance, 2001 but also because Pakistan is a signatory to Paris Convention and recently became a member of the Madrid System.
What Are The Major Benefits Of Registration Of Trade Mark?
Registered Trade Mark becomes the personal property of the owner or proprietor. No person without the permission of the registered owner or proprietor of Trade Mark can use his Trade Mark. In case of violation, the Owner or Proprietor of registered Trade Mark can opt to initiate a claim of infringement including but not limited to a claim of damages and also proceed to initiate a criminal case against the violator. The court while offering protection to the registered owner or proprietor can also restrain the violator from using the similar, identical or deceptive trademark to cause further loss to the owner or proprietor of the registered Trade Mark.
Is It Possible To Search A Trade Mark Before Reserving It For Business?
Yes, a search request can be filed on form TM-55 to check whether a similar Trade Mark is already applied, pending or registered with IPO in a particular class or category. For the purpose of making the search, it is important that the proposed Trade Mark be annexed with Form TM-55. PKR 1000 is payable on account of governmental fees which must be submitted in the shape of a Pay Order issued in name of the Director-General IPO. You can also opt to inspect the Trade Mark with a database of IPO. In that case, you will have to physically visit the IPO office to search the database for 15 minutes. You are required to pay PKR 300/- on account of a governmental fee for a physical search of the Registry database.
What Are The Documents Required To File Application For Registration Of Trade Mark With IPO?
Following are the list of documents required to proceed and apply for Trade Mark Registration with IPO:
Complete filled application on prescribed format on Form – 1 with full name and particulars.
Copy of proposed Trade Mark
Form TM-48 (Power of Attorney) duly stamped and notarized where Trade Mark is being applied through advocate or agent.
Recommended through not mandatory that documentary proof be attached to show that Trade Mark is being used for several years. In any case where application is contested, IPO will have to see who the first user of Trade Mark is.
How Much Time And Cost Does It Take To Register Trade Mark With IPO In Pakistan?
The average time for registration of Trade Mark in Pakistan is 1-2 years, in circumstances where Trade Mark has been objected by a third party. The official cost for registration of Trade Mark in one class/category is PKR 15,000/-. Complete cost including all the expenses and the professional fee of a lawyer can range between PKR 50,000/- and PKR 100,000/-. Cost of Registration of Trade Mark may further increase if the trademark application is opposed by a third party.
How To Determine The Classification Or Category In Which Trade Mark Should Be Registered?
Trade Mark can be registered in one or more classes or categories depending on the business requirement. Pakistan is not only a Paris Convention country but has also recently become a member of the Madrid System. There is an international classification also referred to as NICE Classification which has been consented to by Pakistan, in which 45 different goods and services are categorized to choose from for the purpose of registration of Trade Mark with IPO.
What Is The Procedure Followed By IPO Pakistan In Registering The Trade Mark?
Application for registration of Trade Mark is required to be given on TM Form 1 to the registrar IPO on which unique TM No. is assigned. Registrar IPO will examine the Trade Mark to confirm whether the same fall within the preview of Trade Mark Ordinance 2000 and will also determine whether a subject trademark is in conflict with any already registered trademarks.
Registrar will raise objection in writing where Trademark does not comply with requirements and will request removal of discrepancies. The applicant will accordingly be required to remove the discrepancies and file a written reply in case of contesting the application within a period of 30 days. A formal hearing is offered after which the Registrar decides the objection in accordance with the law. If the objections are removed and the application is accepted, Trademarks is advertised in the official journal calling for objections of third parties and the applicant is offered the opportunity to reply to such objections.
Where the application is rejected at the objection stage or Third-party objection is decided against the applicant, an applicant can assail the same by filing an appeal in the High court in whose jurisdiction the order rejecting the application has been rendered by Registrar IPO.
What Are The Documents Required To File Application For Registration Of Trademark With Registrar IPO?
It is not required to tender proof of use of the trademark for registration, however, Registrar IPO may require proof of its use from the applicant at any stage of registration, which is accordingly mandatory required to be tendered for registration of Trademark.
Regardless of the above, a trademark can also be applied where the trademark is not used presently but is to be used in the future. But in such a case, an applicant will have to ensure using the trademark within 5 years of its registration, failing which certificate of registration can be canceled by IPO.
Can A Word Or Symbol Be Used To Show That Trademark Is Already Registered?
Trademark laws of Pakistan allow every proprietor of a registered trademark to use markings ® and ™ with the trademark which confirms that the trademark is already registered with IPO.
It is important to note that use of such marking where the trademark is not registered is tantamount to an offense under section 102 of the Trademark Ordinance 2000 and the offender is liable to imprisonment for a maximum term of six months or fine or both.
Whether Certificate For Trademark Registration Is Effective For Life Time Or Is Required To Be Renewed?
A trademark certificate is issued for a period of 10 years and is required to be renewed under Section 35 of the Trademark Ordinance 2000 by the proprietor.
What Are The Documents Required For Renewal Of Trademark?
The proprietor is required to provide evidence to demonstrate bonafide use of a trademark. It can be done so by providing evidence of invoices, marketing, packaging and other possible evidence to demonstrate the trademark in question is underuse of the proprietor.
Who Can Initiate An Action Of Infringement By Filing A Suit Or Complaint Under The Trade Mark Ordinance 2000?
A person who has got registered the trademark in his name and is issued the certificate to use a trademark can bring a claim under Ordinance 2000 against any violator of such Mark. Such a person under the law is called a proprietor. Other than the proprietor of a registered trademark, a licensee or assignee can also bring a claim in tribunal against a violator of mark or infringer.
More so, proprietors of an unregistered trademark can also approach the tribunal yet proprietors of an unregistered trademark can only file a claim of passing off.
What Evidence Generally Is Required To Establish Infringement In Tribunal?
Most effective evidence in the suit of infringement would be that plaintiff presents and proves in court that he is the proprietor of a registered trademark whilst the defendant only to take undue advantage is using a similar or deceptive mark.
On the other hand, proprietors of an unregistered trademark in passing off proceedings will have to prove in court that the defendant is intentionally causing confusion or deception among consumers whilst the plaintiff has an equitable interest or right in the brand and such interest is being violated.
What Is The Period Prescribed Under The Law For Filing Claim Of Infringement In Tribunal?
If the proprietor from the date of knowledge of the use of a trademark by the defendant did not make any infringement action or did not file any opposition till 5 years, under Section 81 same is deemed as acquiescence. Plaintiff cannot after a lapse of 5 years approach the tribunal with a claim of infringement unless he can prove in court that he has no knowledge that the defendant was in the use of his trademark.
What Are Possible Defenses That May Be Available Against Infringement Claim?
The defendant will have to prove in a tribunal that no infringement within the meaning of Trade Mark Ordinance 2000 has been substantiated against him by proving any or all of the following facts amongst others:
You must present proof that you are in prior use of the subject Trade Mark. This plea however will only be effective if you has simultaneously initiated a claim of cancellation of Trade Mark with IPO well within time to prove that Trade Mark certificate has been obtained from IPO by plaintiff to take undue advantage over you.
Prove in court that no infringement as defined in Section 40 of the Trade Mark Ordinance, 2000 for use of trade Mark has been established.
Establish that the plaintiff is not entitled to relief sought from tribunal as a result of estoppel, acquiescence or abandonment of subject trade mark.
Establish in court that Trade Mark under dispute is one which contain general name or name of place of business or descriptive works without use of which you would find difficulty to describe your goods and services.
What Are The Remedies Available To Proprietor Against Infringement Of Trade Mark? Whether There Exist Any Criminal Remedies Under The Law To Prosecute The Ingringee?
Proprietor of Trade Mark can file a suit and other proceedings against infringement before the Tribunal established under Section 17 of the IPO Act, 2012, seeking permanent and mandatory injunction along with damages against actual loss, future profit or loss of reputation etc. against the infringer.
Tribunal under the law has both power to conduct Civil as well As Criminal proceedings. Tribunal has the power to try all Trade Mark-related offenses defined in Section 99 to 107 of the Trade Mark Ordinance 2000 triable with Sections 478, 479, 480, 481, 482, 483, 485, 486, 487, 488 and 489 of Pakistan Penal Code 1860. The maximum punishment under these offenses is 2 years with a minimum fine of PKR 50,000/- or both.
What Is The Forum Of Appeal Available Under The Law?
Appeal against the decision of the Tribunal is to be filed before High Court in whose jurisdiction, Tribunal rendered the impugned judgment and decree. A division bench of the High Court adjudicates the appeal filed against the judgment and decree of the tribunal. Whereas, in case filing appeal against any order of the tribunal, appeal lies to the single bench of the high court in whose jurisdiction, a tribunal has passed the order.
Can A Dispute Be Resolved Through Arbitration Or Mediation And Is Enforceable In Pakistan In Trademark Related Disputes?
Alternate Dispute Resolution over the years has been seen to offer a quick resolution of disputes in Pakistan. ADR methodology including arbitration or mediation is certainly available in Pakistan but requires the consent of both parties for the resolution of a dispute through arbitration or mediation though not so popular, despite the fact that in some cases it is also cheaper and relatively quick way as compared to litigation. Award of such settlement is binding upon the parties and cannot be usually challenged. As reiterated above, for the purpose of arbitration or mediation to be conducted between parties, Arbitration or mediation clause must have been agreed between them which would act as an estoppel for either party to approach the court for resolution of a dispute.